Sailbility Whitsunday is a worldwide organisation and we are one of 15 clubs operating within Queensland, helping those with disabilities and special needs by participating in recreational sailing.
Read more about Sailability's history here
See for Yourself !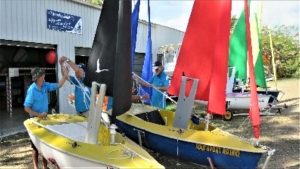 THE FLEET
303 Hansa Access dinghies
2 person sling seat for skipper and sailor
suitable craft for teaching and sailing skills
impossible to capsize
SUPPORT BOAT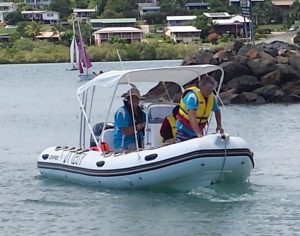 for rescue/emergency
course supervision
setting fun sailing courses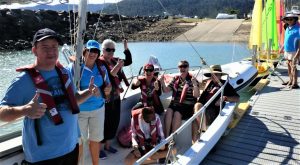 OBSERVER BOAT
for non sailors
try steering a motor boat
enjoy sights from a water viewpoint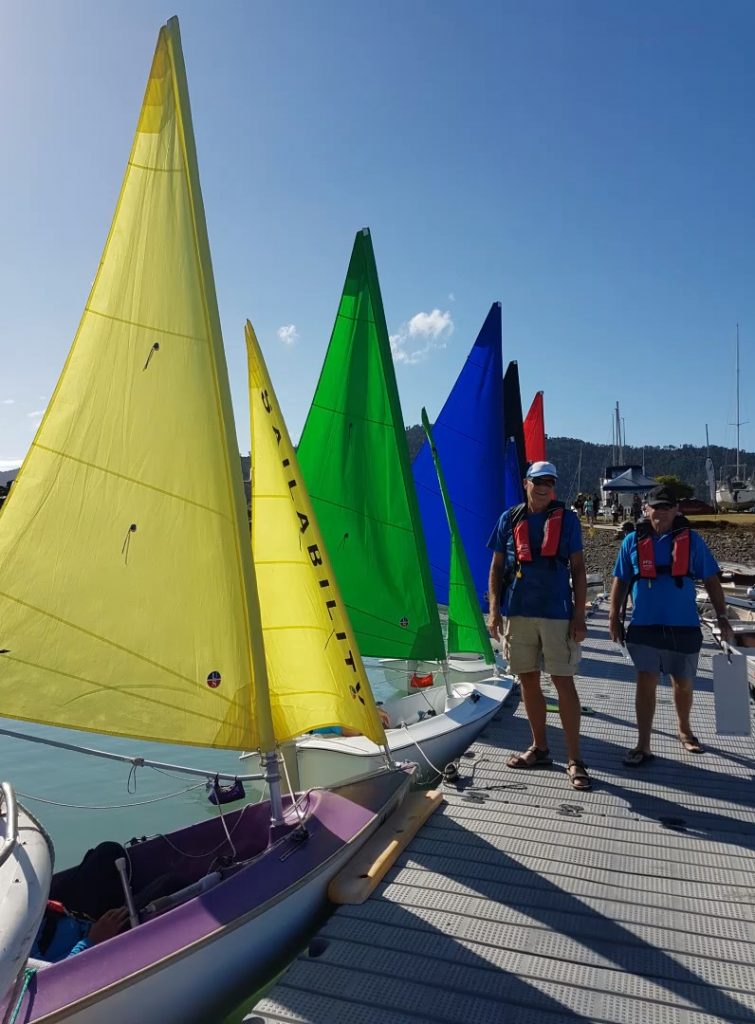 TIMES     Every second Tuesday, weather permitting:      Volunteers 8.00 am to 2.00 pm      Sailors/Carers 9.00 am to 1.00 pm
  LOCATION     Downstairs at the Whitsunday Sailing Club
  BOOKINGS    Please phone 0499 835 111 – and notify us of any special equipment (sling/hoist/wheelchair or yard access)
  CALENDAR    click here
$10 participation fee – includes multiple sails when applicable
$2 onion & sausage sizzle (when available)
$2 soft drinks
Free tea / coffee /chilled water (when available) – can fill own container
All laughs, smiles, jokes – on the house!!
What we offer for all Participants & Volunteers
Affordable Costs     Refreshments     Onion & Snag BBQ Sizzle     Positive Encouragement     Support     Safety     Healthy Activity     Covid-safe Plan     Personal Development     Self Reliance     Social Interaction     Friendships in a Friendly Environment     Hoist Facility     Disability Toilet     Wheelchair Access     Sheltered Seated Areas     Structured Format     Freedom of Movement     Basic Skill Sail Training     Being in Control     Competition Sailing  
Pathways to Acheivement